Other Limousine Services in Los Angeles
Other Limousine Services in Los Angeles
Other Limousine Services in Los Angeles. Los Angeles is one of the most exciting cities in the world. From its bustling nightlife to its stunning beaches, there's something for everyone in the City of Angels. But if you want to truly experience the luxury of the city, there's no better way than to hire a limousine service in Los Angeles.
LA Limousine services provide a unique way to travel around Los Angeles and surrounding areas. Whether you're looking for a romantic night out on the town, a corporate event, or a special occasion, our limo rental service can provide you with the perfect ride.
From classic luxury limousines vehicles to modern party buses, there's something for everyone. Our Party Bus services in Los Angeles offer a wide range of amenities, from different types of music, lighting and laser to luxurious interiors.
We have professional drivers, so you can relax and enjoy your ride without worrying about the details. Plus, you can even customize your trip with options like custom music and lighting.
Are you looking for an unforgettable party bus ride?
Are you looking for an unforgettable experience in the City of Angels? If so, then you should consider renting a limousine or a party bus for your next trip to Los Angeles. We offer a luxurious and convenient way to explore the city and its many attractions.
Our Limousines also offer a level of privacy and security that is unmatched by other transportation options. When it comes to limousine services in Los Angeles, there are plenty of options to choose from. You can opt for a traditional stretch limousine, a luxurious SUV, or even a party bus for 15 to 60 passenger. The options are nearly endless, so it's important to do your research and find a service that meets your party needs.
You can get an instant quote and book your party bus or limo ride on out Online Booking section.Thank you!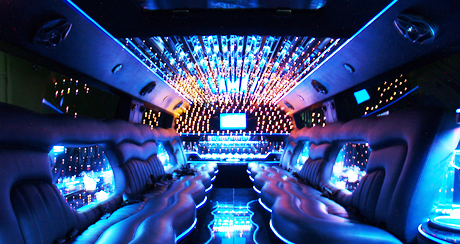 Weddings
Anniversaries
Birthdays
Quinceaneras
Proms
Rose Bowl Transportation
Any Occasion/Events
Bachelor Parties
Bachelorette Parties
Concerts
Sporting Event
Dinners
Temecula Wine Tasting Tours
Las Vegas Trips
Awards
Casinos
Conventions
Engagements
Graduations
Out of town trips
Hollywood Tours
Los Angeles Limo Service
1-800-641-4244