About Los Angeles Limo Rental
Los Angeles Limo rental and Limousine Service main goal is to make your vehicle rental experience a pleasant one from this initial website visit to your final drop off.  Our phone staff, mechanics, vehicle cleaners and most of all our drivers are all geared up to do their very best to provide you with a worry free, safe and enjoyable ride in whatever vehicle you rent from us. We sincerely look forward to serving you!
Now Here's Our Story.
On Los Angeles Limousine website you will find lots of limo rentals, party bus rentals and charter bus rentals. We also offer sedans, vans and SUV's and we provide Airport Transfer service 24/7, so feel free to call us for all of your chauffeured transportation needs.
We know a good website says a lot about us and we know you want a good user experience so we worked hard to provide you with an efficient, easy to use website.
And to top off that we combined it with our friendly and knowledgeable reservation staff who are always happy to take your call and provide you with additional answers and advice or quote with you rates and take your reservation when you're ready to make it.
As you know, our business is on wheels so for your convenience we will be happy to pick you up and do our best to provide you with way above average customer service anywhere within a 40 mile radius of city hall in downtown Los Angeles. And here's the really beautiful part.... your time starts when we pick you up... not when we leave our terminal.
Many companies charge you "travel time to from their terminal to your pick up point" and we don't. And here are some more money saving things about our pricing.
Our vehicles can accommodate almost any budget from basic to extravagant with everything in between. And our reservation staff always try to give you a great deal for what you are renting. And when you get our quote and you are comparing our price to "theirs" please don't forget to factor in our YELP 5 star service reviews and our top CHP safety rating before choosing your service provider solely on the cheapest price.  It's like my mom said.... Some things are worth paying a few bucks more for.... this is one of them.
Los Angeles Limousine serving LA metro, Long Beach, all LA & OC
A few last things we want you to know Los Angeles Limousine. we proudly serve LA metro, Long Beach and all of Los Angels and Orange County and when your vehicle arrives it will be nice and clean and your driver will be all set to provide you with some way above average service. if you are looking for Luxury Limousine Company. please click the link.
Thank you so much for taking the time to read up about Los Angeles Limousine services. We look forward to providing you with exactly what you want!
Please feel free to call us! The call is totally FREE and so are the quotes and the experienced answers to your questions, that advice and suggestions we give you are totally free too!
We Look Forward To Serving You! Los Angeles Limo Service 1-800-641-4244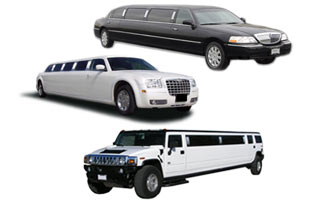 Los Angeles Limo Service
1-800-641-4244